For several weeks now, La Corvette Marseille soap has been visiting the city. This week it's our olive oil soap 300g
olive oil, which makes a stop at the famous Vieux-Port!
A little history
The oldest port in Marseille is also the historical centre of the city since its foundation in ancient times.
Today it is a marina, where people come to enjoy the sun and the sea! However, the old port was the centre of commercial activities until the middle of the 19th century. It was redeveloped in 2013 when Marseille was named European Capital of Culture.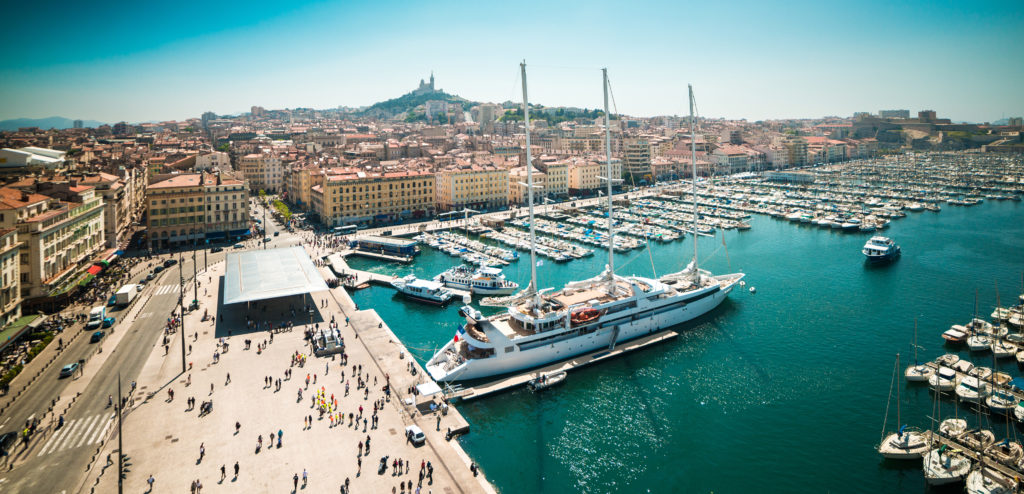 Did you know that?
Our La Corvette brand owes its name to the small three-masted ship that sailed from the port of Marseille on discovery missions. In the 19th century, this boat, La Corvette, was used to supply the soap factories in Marseille with raw materials.