After Hecham, engineer of the saponification processwe continue our presentation of the Corvette team with Jean-Jacques who talks about his passion for soap.
Jean-Jacques is a salesman at the Savonnerie du Midi. He has been working there for over 40 years and always has an anecdote to share!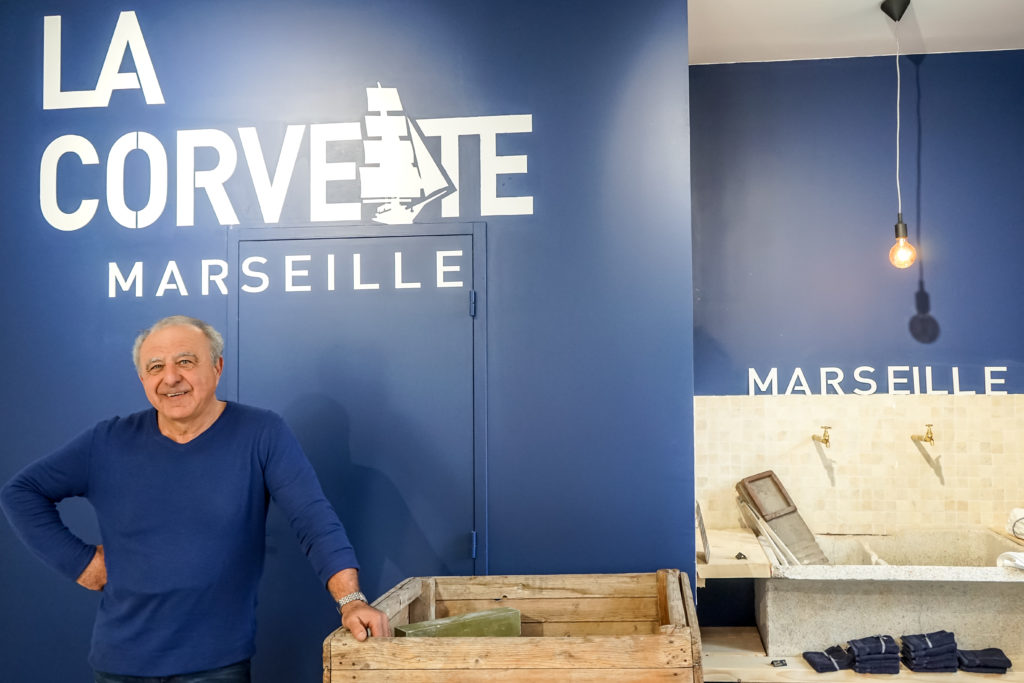 After the modernisation of the factory in the 1980s, he explains that the Savonnerie du Midi wanted to develop its historical brand "La Corvette", which is well anchored in the minds of the people of Marseille.
For him, Marseille soap is a simple, natural and essential product. It is a heritage that must remain in the city and for which we must continue to fight!
"I'm sure that if I go to see an Eskimo at the North Pole, I'll get him a Marseille soap, he must know what it is. »